U.K.
The Budokwai is Europe's top martial arts centre  and is another of Gillian's venues for group Pilates classes
www.sammutandsammut.co.uk Osteopath offering the whole spectrum of osteopathic care.
www.okost.com/html/chelsea.html All round Osteopathy with Philip von Hauenschild at The Chelsea Practice.
0207-351-2311 (Mobile 07752-579657)  K Nails Salon – for the Personal touch 350 Fulham Rd SW10 9UH
www.chelseawild.com  "The Flower People" 345 Fulham Road
nadia@nadia-nicholas.co.uk Specialist in Facials and Lymphatic Drainage
www.yvettemasure.com Acupuncture and Facial Rejuvenation Acupuncture.
Rose Bettenson Nutrition and Wellbeing. Rose is highly qualified nutritionist working in the West of London.
www.waggintailsonline.com Waggin' Tails – Chelsea's exclusive pet boutique and pet grooming spa
Horse Riding London at Wimbledon Village Stables. Lovely friends staff (and horses!) and they do both hacks and direct training on Wimbledon Common.
http://www.unitedkingdomdirectory.com A good directory of UK web sites.
Sports Injury Clinics in London at Pure Sports Medicine offers sports and exercise injury clinics in Wimbledon and Kensington.
http://www.yourteeth.co.uk A wonderful dental practice in Wimpole Street in Central London.
Reflexology in the comfort of your own home: Suzannah_king1@hotmail.com
David Scheffen
Make over for all occasions (bridal, party,…)
Complete consultation on hair, make-up and clothes
Travel to all destinations
Head make-up artist for Chanel UK, worked for Elle, Harpers and Queen, Bazaar, …
david_scheffen@yahoo.fr
Sophie Levene
Gilding and Restoration
020 8653 0695 or 07974 311 532
20 Years experience in all aspects of gilding. Specialising in both architectural and oil/water gilding services.
Larissa Kumana: Traditional Thai Yoga Massage. A passive form of yogic exercise to relieve stress and tension in the comfort of your own home.
larissakumana@hotmail.com
www.lovefoodlivelife.com
Break away from dieting and lose weight by re-connecting with the way your body wants to eat.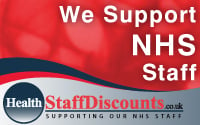 We Support NHS Staff Discounts
One Dry Cleaning – 467 Kings Road, SW10 OLU near the Worlds End Pub