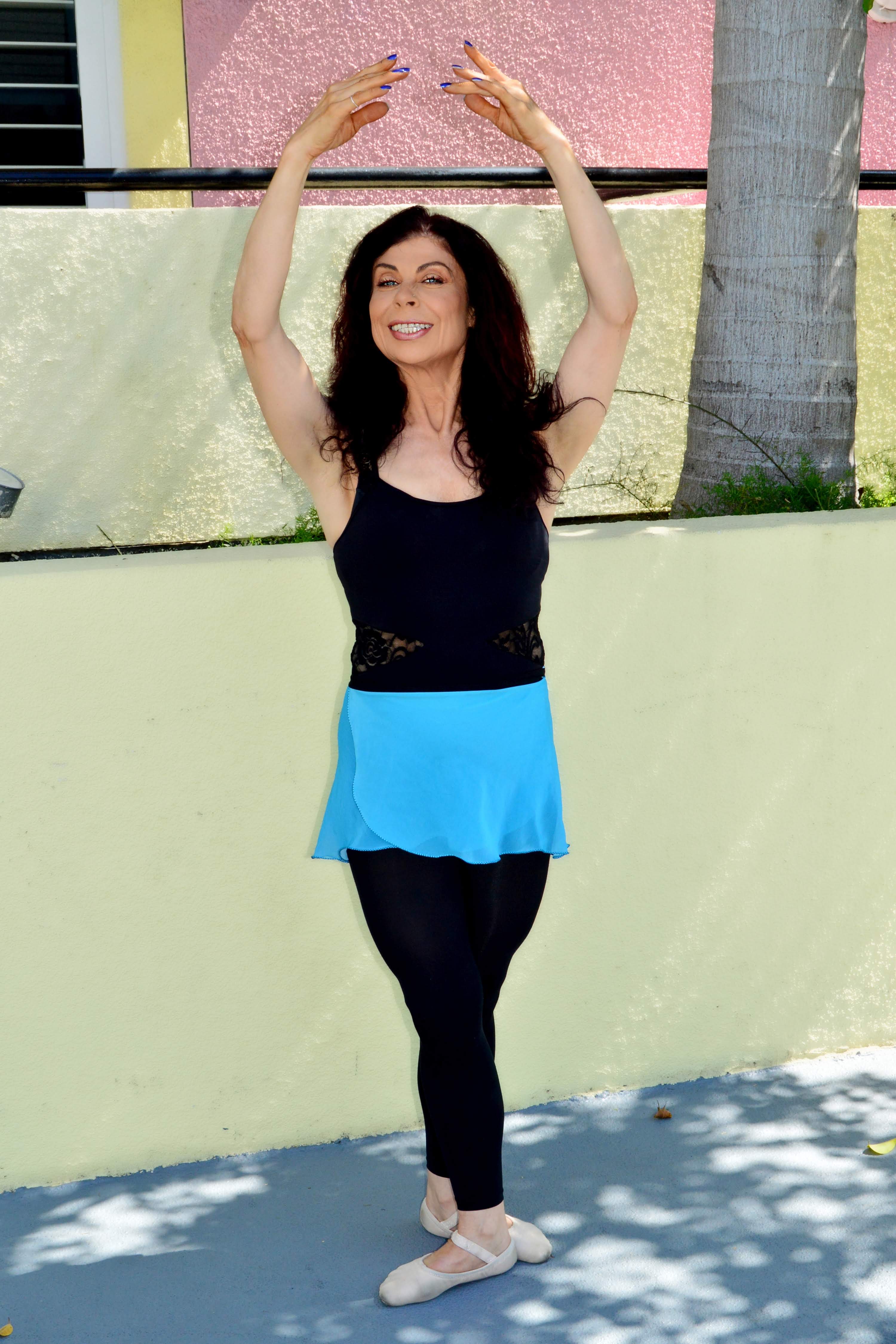 Are you interested in ballet and would like to have a go
but haven't got a clue how to start?
Did you do ballet as a child and would enjoy classes again? 
Gillian's class will teach you all the basics you need and by
the end of the class you'll be dancing! Learn in the safe,
encouraging environment of her group. It's fun and gives
your body and brain a new challenge. You will lengthen,
strengthen tone and have fun. We begin at the barre and
then using the technique you perfected we continue in the
centre. Please bring socks and comfy clothes you can move
in that show your ankles – ballet shoes optional. 
Absolutely no experience required, just a love for ballet,
the desire to learn and be willing to have a go!
CLASSES CONTINUE in Camden and online LIVE 
Thursday 1pm
Please email, text or phone to let me know when you are coming
Academy Mews Dance Studios,
15 Pratt Mews,
Camden,
NW1 OAD
Thursdays 1-2pm
£10 Group Class – you can just turn up and pay (cash please) or I can send you my bank details for the online Zoom classes.
(Private class £80 per hour – book directly by email or phone Gillian.)
What Clients Say:
"I'm a member of Gillian's absolute beginners ballet class and I'd just like to say how impressed I am with Gillian and her teaching. It really is for absolute beginners and Gillian takes the utmost care with every detail and every student in her class.
Highly recommended."
Jane
"Thank you for my lesson today.   My leg muscles were worked hard which I like.  You are an amazing teacher and I love your teaching style."
Geoff
"Gillian's classes are excellent! – beautifully taught and very enjoyable. They really take you from the beginning so that you have a chance to learn the basics thoroughly and to improve."
Anna Greene
"I'm really enjoying my lunch-time ballet classes and feel that I've learnt so much. Gillian's an excellent teacher, very patient and very knowledgeable. I would recommend coming along and trying one of her classes."
Susan Munns
Gillian Greenwood began her classical ballet training
at age 5 in her local school in Watford "The Star School
of Dancing" following The Imperial School of Teachers
of Dancing method of training. She went on to study
in London with Len Martin, Charlotte Fairbrother, English National
Ballet, at Dance Attic with Eloise Hymas, Pineapple with Maggie Patterson and in Los Angeles at Align Ballet
Method with Michael Cornell and Bjarne Hecht.
She also certified with Body Control Pilates, Reps level 3
She teaches Ballet for Absolute Beginners at Academy
Mews Dance Studios in Camden, Floor Ballet at Virgin
Active Chelsea and her own Mind Body Spirit Pilates
business in Kensington at The Budokwai Judo Club,
and surrounding areas of London.  All classes are also taught on Zoom.
Gillian's advice is "Strive for perfection with the basics
and the rest will come". 
Useful links
You are welcome to wear socks and leggings, however
once to know you will be coming regularly you may
wish to look at ballet shoes and clothes:
Capezio is my favourite shop – I suggest you go to the
shop to try on, especially ballet shoes,
the staff are very helpful.
Download class short
Download class long